Dark Roast Espresso - by Mixpresso (4 Bags; 10 Ounces Each)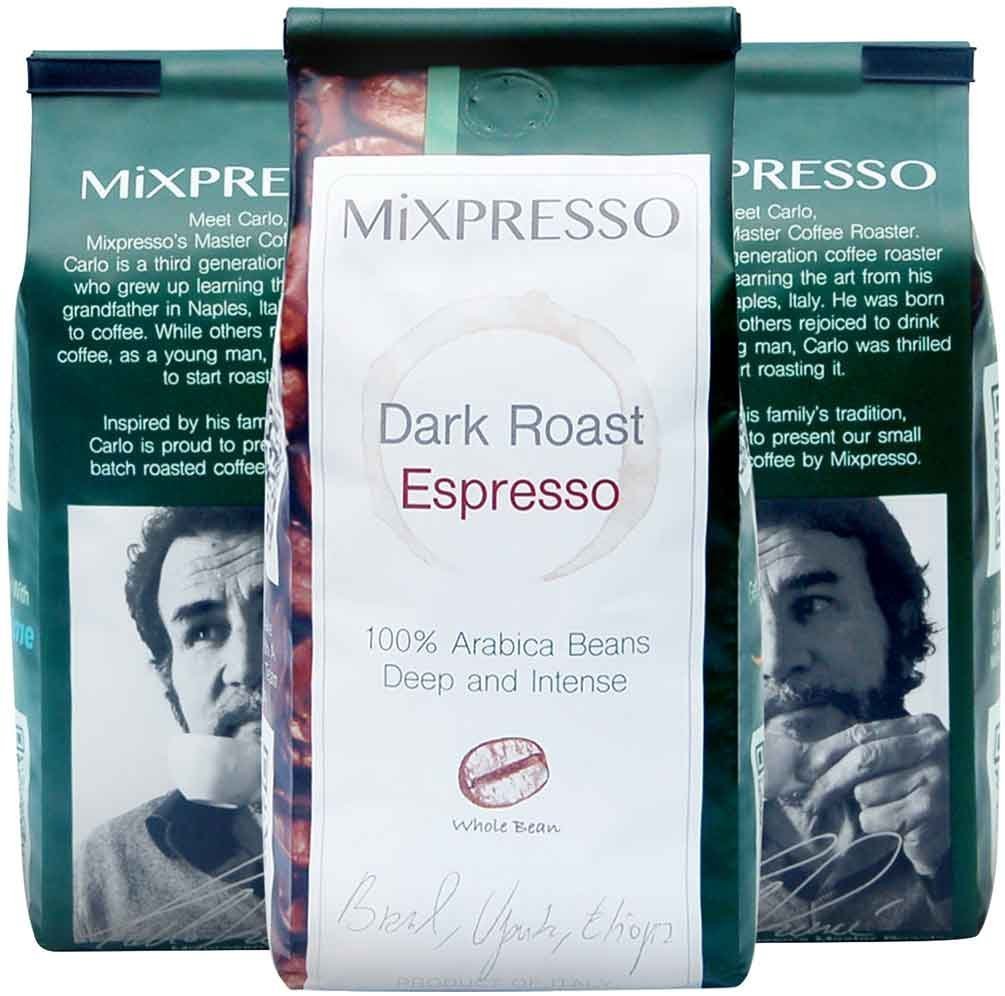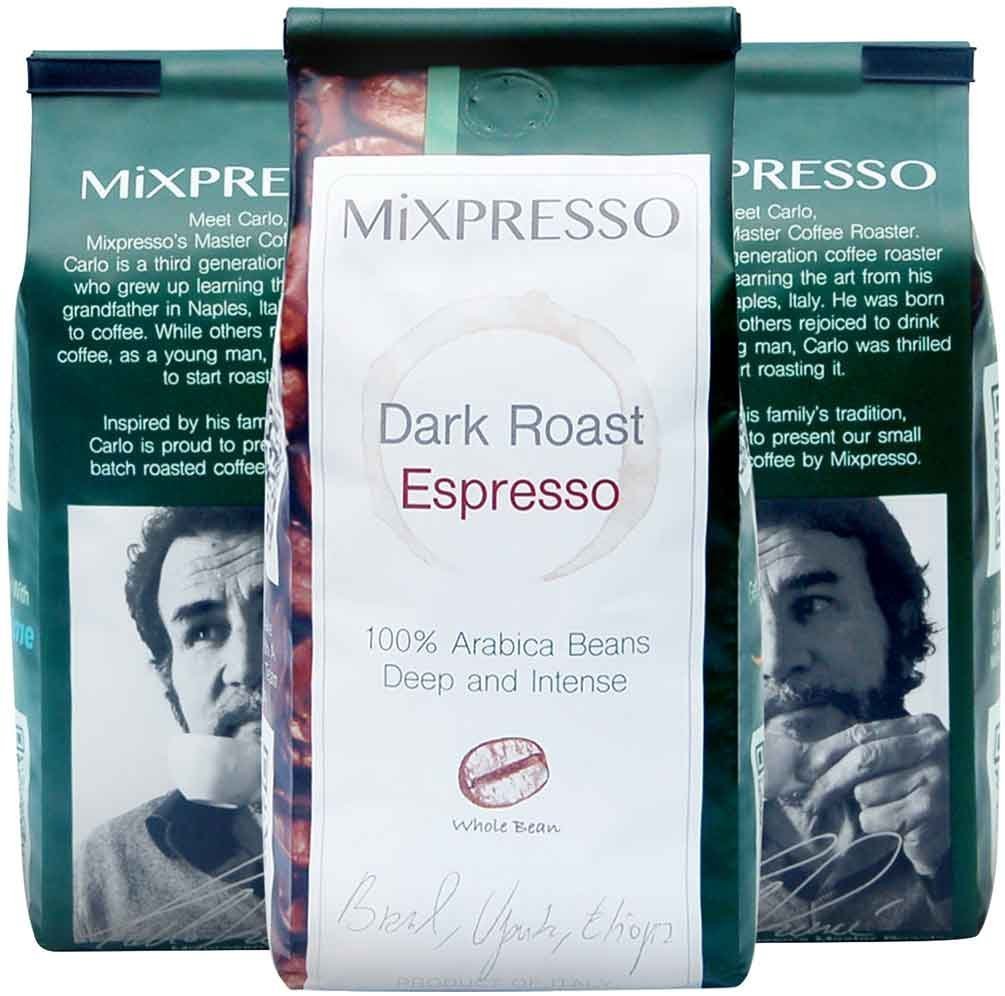 Dark Roast Espresso - by Mixpresso (4 Bags; 10 Ounces Each)
Mixpresso Dark Roast 100% Abrabica Espresso
Perfect for espresso machines or your favorite brewing method
100% pure Arabica bean espresso
Deep, dark, caramel roast
Roasted by hand in small batches by second generation roasters
Proudly crafted in Naples, Italy
Crafted with Passion for the Perfect Sip
In Naples, coffee is more than a drink, it's a passion. This 100% pure Arabica blend is painstakingly crafted with tradition and expertise to create the perfect Italian espresso. Intense, dark, and creamy, when you're drinking our premium Dark Roast Espresso, your troubles will seem miles away.
One sip of our Dark Roast Espresso will transport you to the glamorous piazzas of Italy, your own little private getaway. Infused with all the passion of Naples, you're sure to fall in love at first sip.
Why Whole Bean Coffee?
Did you know coffee begins to lose its flavor within ten minutes of grinding? Whole bean coffee offers unparalleled freshness and versatility. Your beans can be ground specifically for your brewing method and will always be fresh on demand. Grind your beans coarsely for a French press or very finely for espresso, or even regular drip grind for the freshest cup of drip coffee you've ever tasted. Pair our whole bean coffee with our premium Mixpresso coffee grinder for the freshest, most delicious cup of coffee every time.
Origin & Roasting
Our proprietary roast artfully blends 100% Arabica beans from Ethiopia and Central America to create the smooth, caramel taste of classic espresso. The beans are carefully sourced and roasted by hand at our family owned roasting facility in Naples, Italy.