Black Drip Coffee Maker (5,8 and 12 Cups)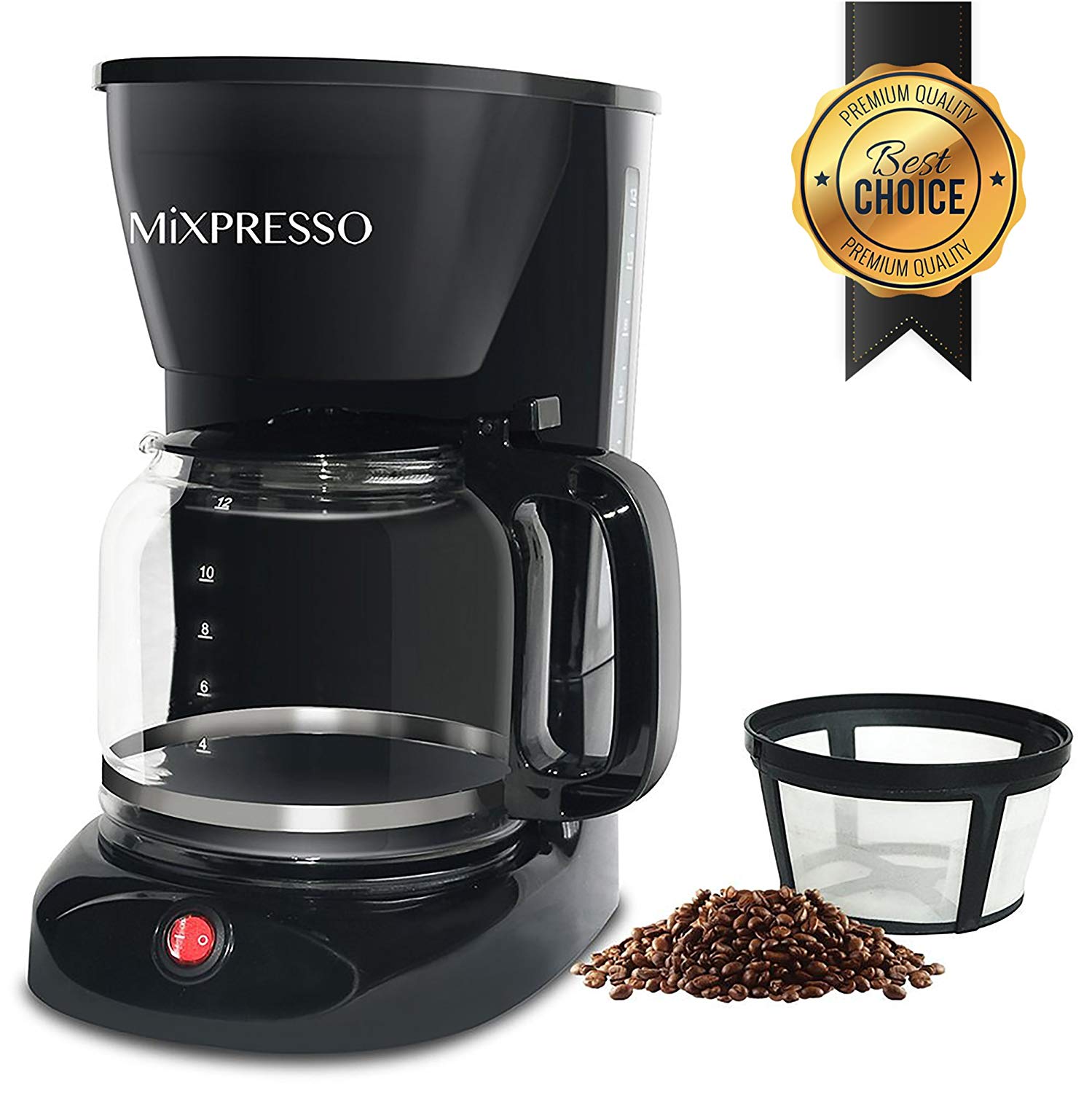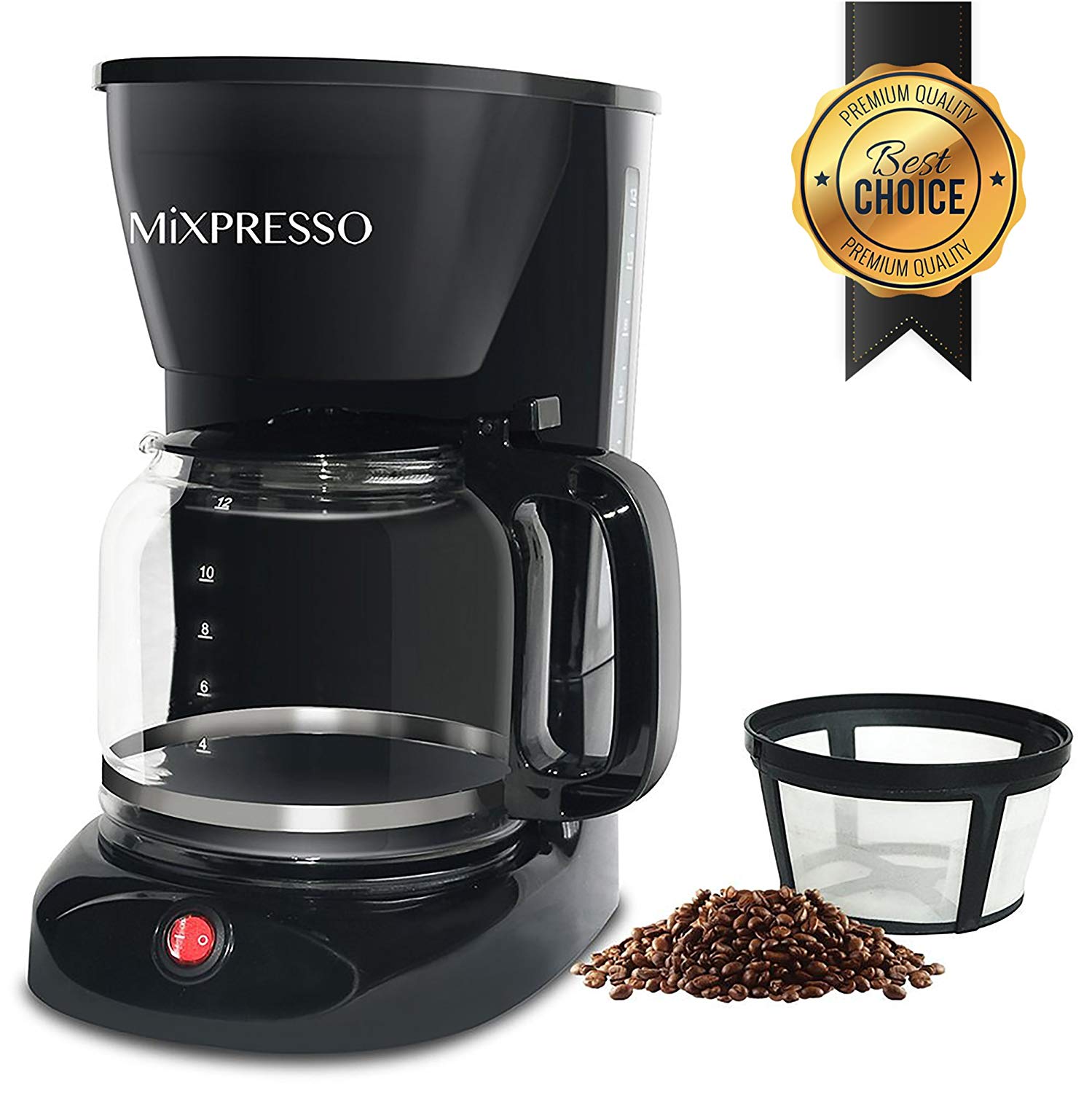 Black Drip Coffee Maker (5,8 and 12 Cups)
Compact Design: This coffee maker is a great value and perfect for apartments, dorms, and offices. One touch operation, you always have hot coffee with the flip of a button.
Clean Up is Easy: Dishwasher safe filter basket. Compatible with basket style paper filters.

DURAGLASS CARAFE: The reinforced carafe is built to last.

FILTER BASKET: Comes with reusable mesh filter basket but also fits paper filters.