Single Serve Pod and Ground Coffee Maker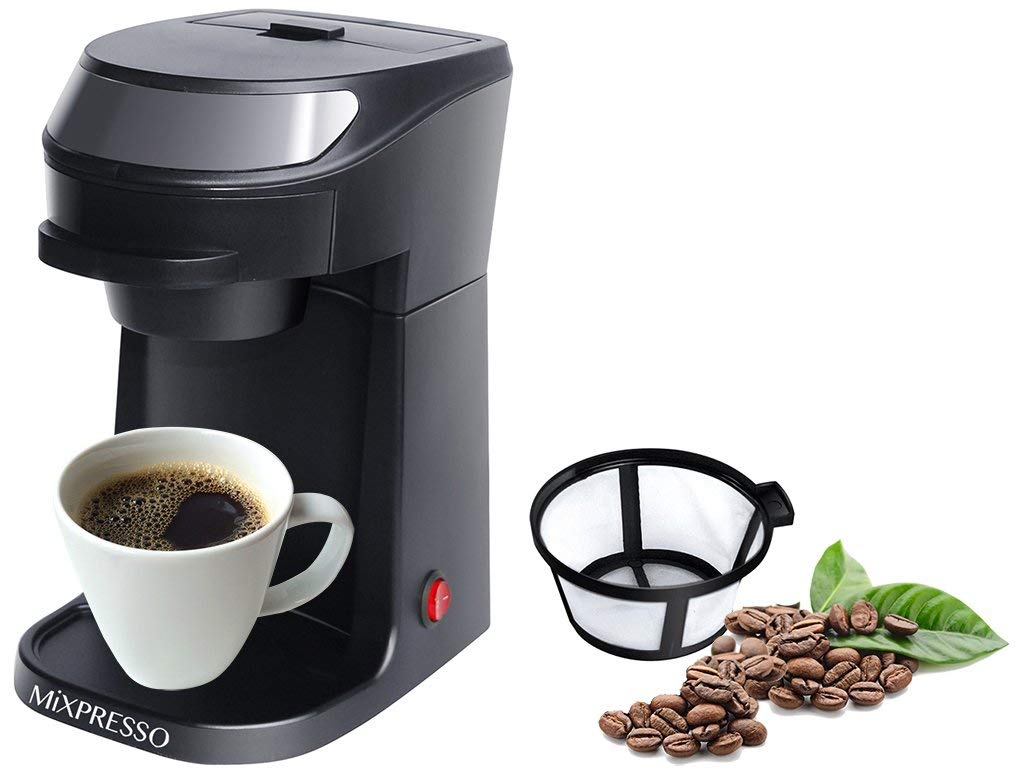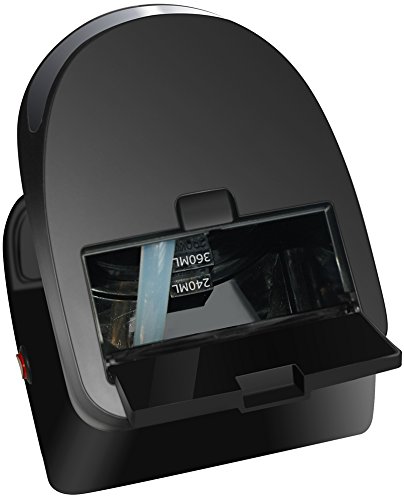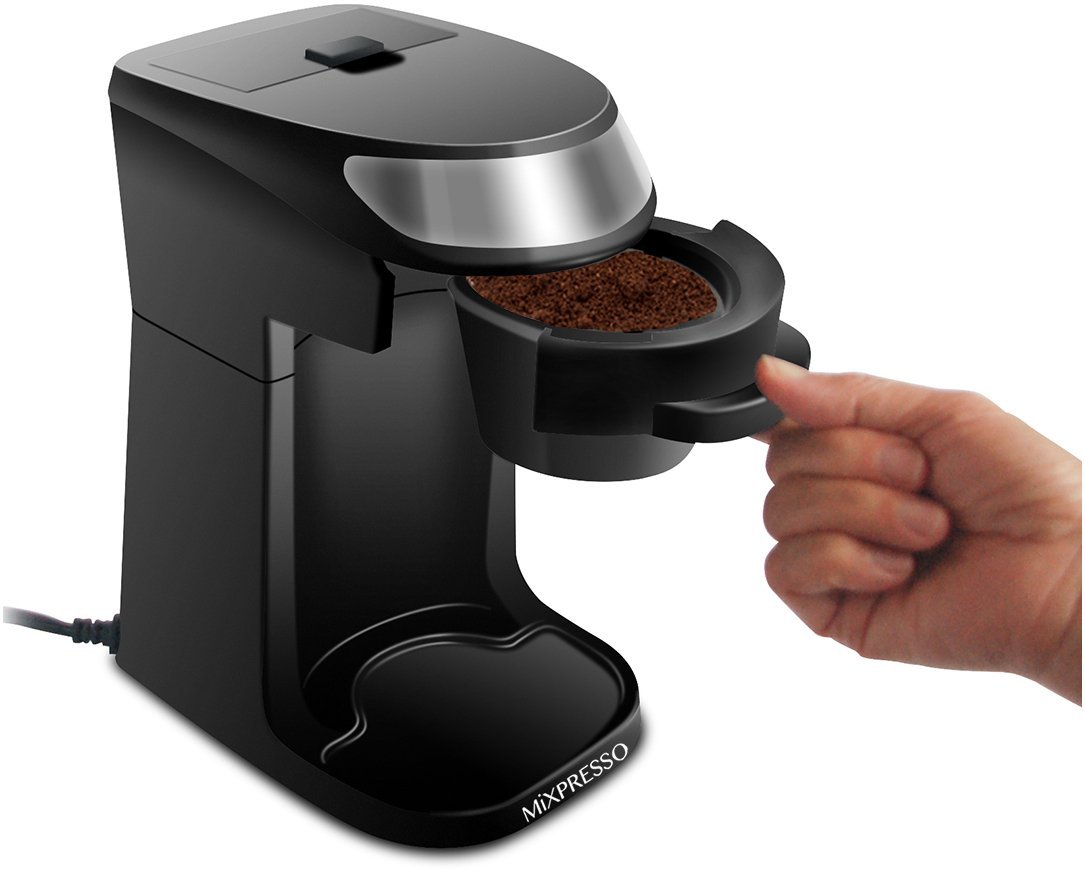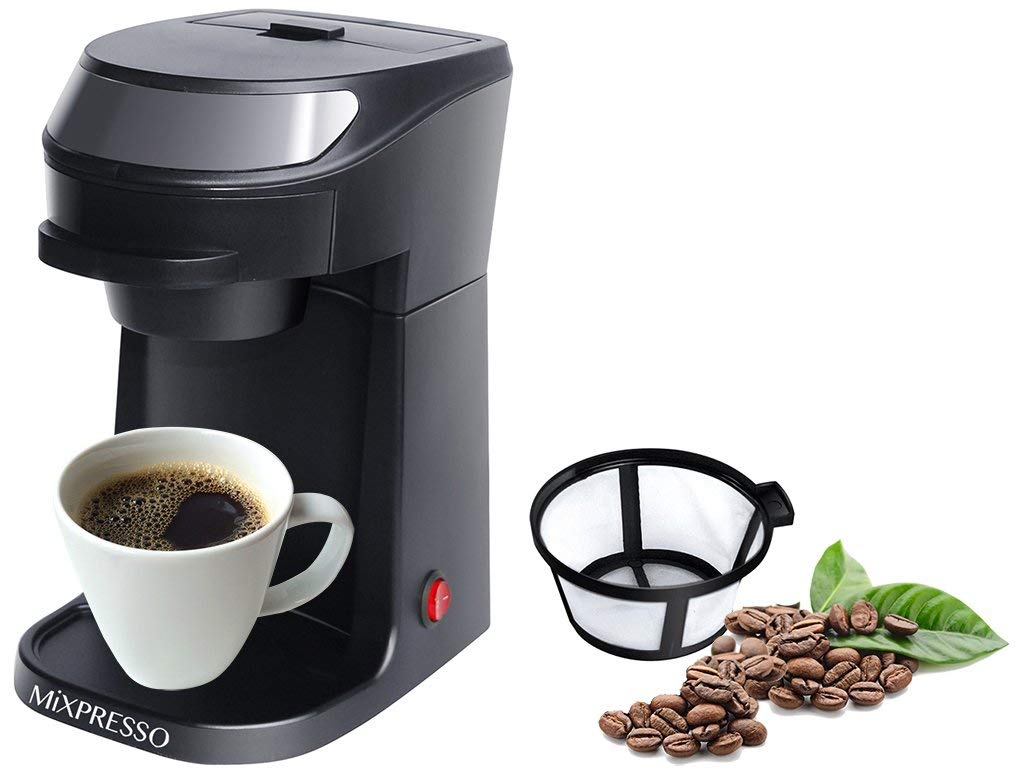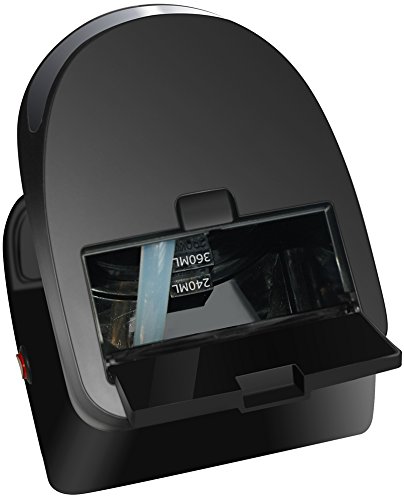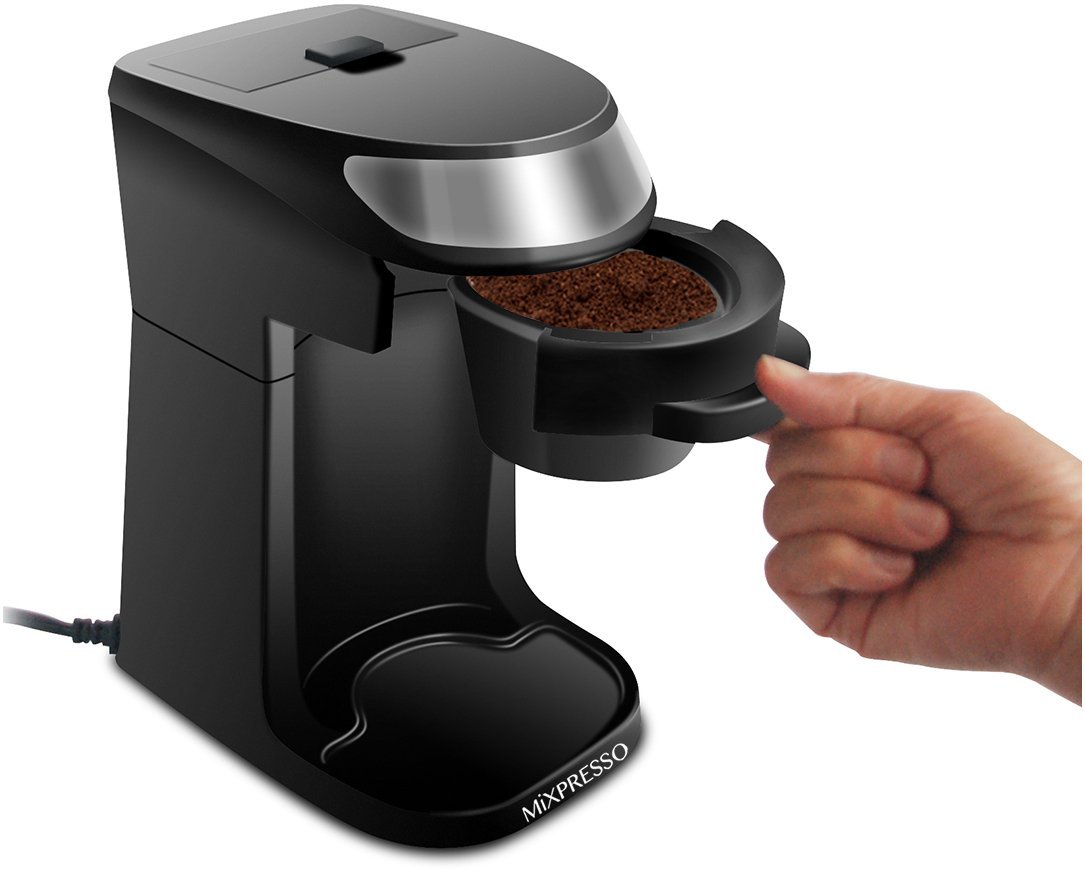 Single Serve Pod and Ground Coffee Maker
ONE MACHINE: DRIP COFFEE, COFFEE DISKS, TEA
You are going to be in a great mood all day when you start your morning off using this machine.
Use this machine for your favorite ground coffee. Try out those fancy coffee pods like what Starbucks sells, or try out gourmet Senseo blends. Hang out at night and sip tea. You don't have to switch anything around.
TEA: You love being healthy but you hate making all those fancy health drinks that get you there. Just put tea leaves and herbs into the drip coffee basket, and this machine will get you there. You are going to improve your health. Just experiment and see what kinds of spices and herbs you can put in with your tea leaves and have an exciting life.
COFFEE DISKS: Do you want to try exotic gourmet blends from big fancy coffee roasters? No problem. This machine handles coffee disks like Sanseo. (This does not work on K-Cups)
STOP THROWING YOUR MONEY AWAY: Use any kind of coffee you want with this drip coffee maker function. Why get locked into a fancy system like K-Cup or Nespresso where you are locked into their over priced coffee?
EASY TO CLEAN: The reason you are going to make coffee and tea every day with this machine is because it is so easy to clean. Just take out the basket and put it into the dishwasher. To clean the machine, you can descale it with vinegar and water.